Financial Planning
Process
Our process begins with an initial interview to determine if the services we offer are appropriate for what you expect from a Financial Planner. This conversation also allows each party to interview the other and ascertain if a viable working relationship can be achieved. We have developed a process that is time conscious, comprehensive and objective.
We realize you may have existing relationships with other professionals. Our intention is not to replace your current advisors, but rather to enhance the relationship by working with them in your best interest. In addition, we are able to provide you an objective second opinion on the work you may have already done.
Initial Interview:

We begin each initial interview by discussing what is important about financial security to you. Financial security means different things to different people and it is crucial we understand what it means to you. By asking about you and your expectations we are able to tailor your plan to your specific needs and design a course of action that is aimed at attaining the security you've defined.

Data Gathering:

Our data-gathering meeting is designed to learn less about what you have and more about why you have it. We spend this meeting discussing the emotions behind your financial decisions. The data we gather in the form of statements and other financial reports are reviewed on our time prior to input into our planning software.

Plan Preparation:

We utilize third party independent software and submit certain plans to a local and national quality review process. We present our recommendations to a group of planners internal to our office to ensure we provide accurate and appropriate advice to our clients.

Plan Presentation:

The financial plan itself is a comprehensive written report, which includes any applicable areas mentioned previously as well as a list of recommendations to assist in the successful implementation of your plan. Our recommendations are generic and stop short of listing specific products and services we offer. This is done to maintain our objectivity and to allow you to take your written report and implement it with your existing financial professionals. If you choose not to implement your plan with us we begin to monitor your progress to ensure the successful implementation. We can track and review the progress with you as outlined below.

Implementation:

Implementation is the most important step in this process and our plan is designed to be a template for its successful completion. We have relationships with multiple insurance companies, institutional money managers, and mutual fund companies. By offering such a diverse product line you are certain to have access to the most competitive products available in the marketplace today and in the future for each of your specific needs. Couple this with our extensive network of financial personnel in every area addressed in your plan and you will agree that we truly are a "one-stop-shop".

Review:

Financial Planning as a process is ongoing. The Financial Plan, as a document, captures client information at a point in time, and should be reviewed regularly. Upon completion of the implementation stage we will schedule quarterly follow-up sessions to make sure we are on pace to address each of your goals. We may need to make minor adjustments periodically to your implementation to ensure we remain on track but these adjustments are normal. However should you experience a significant change in your life; one that alters your financial situation dramatically, we will need to begin the financial planning process, from the start, with a new fee quote subsequently followed by a new plan document.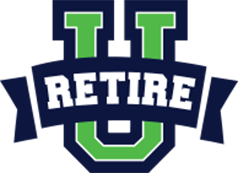 The Workplace Financial Education Solution
Education is your employees' greatest tool to making wise decisions regarding their financial well-being, now and into their future.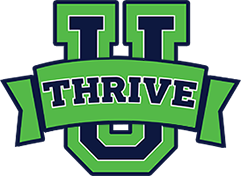 Financial Advice As You Walk Through Life
UThrive is a partnership targeting students & young professionals providing the means and motivation to help you thrive.