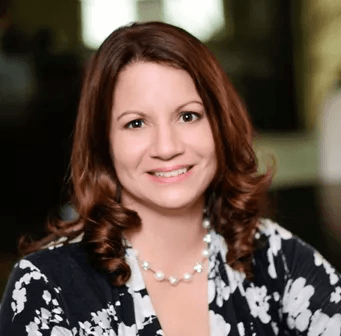 Angela Kern CFP® Financial Advisor
Professional
Angie joined Next Level Planning & Wealth Management in late 2020 after having run her own independent registered investment advisory firm since its founding in 2008.
CERTIFIED FINANCIAL PLANNER™ professional.
Investment Advisor Representative of Great Valley Advisor Group, a registered investment advisor.
Next Level Speciality
Financial Planning specialist
Retirement Income including IRA Required Minimum Distribution Planning
Planning for Children with Special Needs
Personal
Resides in Jackson, WI on a hobby farm with Shetland Sheep, Nigerian Dwarf Goats, Chickens and Live-Stock Guardian dogs
Husband: Mark, daughter Tina & son Tony
Raising a son with Autism, has equipped Angie to better assist families with special needs. It takes someone with personal experience to understand what the family of a disabled child is going through. Frequently, special needs families have greater living expenses than a typical family and are even more concerned with having enough saved for retirement. Angie can help you sort through and address your issues.
Angie started her career as a Computer Programmer. Like most people, a life altering event, the death of her father-in-law and the settling of his estate, sparked her interest in financial planning.
Organizations
Angie has served on Committees and Boards of Directors for the following non-profit organizations:
Citizens Bond Oversight Committee for the City of San Juan Capistrano in California. A committee of 5 that met quarterly to review how the city spent grant money received for specific community improvement projects. Primary responsibility was to assure the residents, and the entities that awarded the grants, that the city was appropriately spending the funds within the written guidelines.
Orange County chapter of the Financial Planning Association (FPA) as the Chair of the Community Relations and Pro-Bono Committee she, and her team of dedicated FPA volunteers, coordinated financial awareness programs throughout Orange County, CA. Twice a year, volunteers answered phone calls to the Orange County Register Hotline and provided one-on-one advice to the general public. Volunteers also assisted Junior Achievement by teaching financial literacy to elementary school children in their classrooms.
Women Investing in Security & Education (WISE) as Chair of the Exhibitor Committee. WISE hosted an annual conference dedicated to providing financial education to women. Angie has spoken at the conference on "How to Choose a Financial Planner."
Team of Advocates for Special Kids (TASK) as Treasurer. TASK is dedicated to educating families of special needs children about their rights in the public school Individualized Education Plan (IEP) process as well as connecting them with additional resources.
​In addition to having served on the above Boards, Angie is a member of:
Daughters of the American Revolution – whose members are direct descendants of men or women who provided aid to win our nation's independence. Members volunteer their time and fundraise to provide support to our current troops and their families, aid schools, provide scholarships, and maintain our history.
Education
Attended University of Wisconsin – Oshkosh before moving to California
Bachelors of Science in Business Administration, Computer Information Systems – California State University Dominguez Hills.
Financial Planning Certificate – University of California Irvine